People's Stories
A podcast where you will find fun and interesting conversations with people about their career path, their journey of success, dreams, and failures. The motto is to bring more professional guests and explore their passion and educate people through their journeys.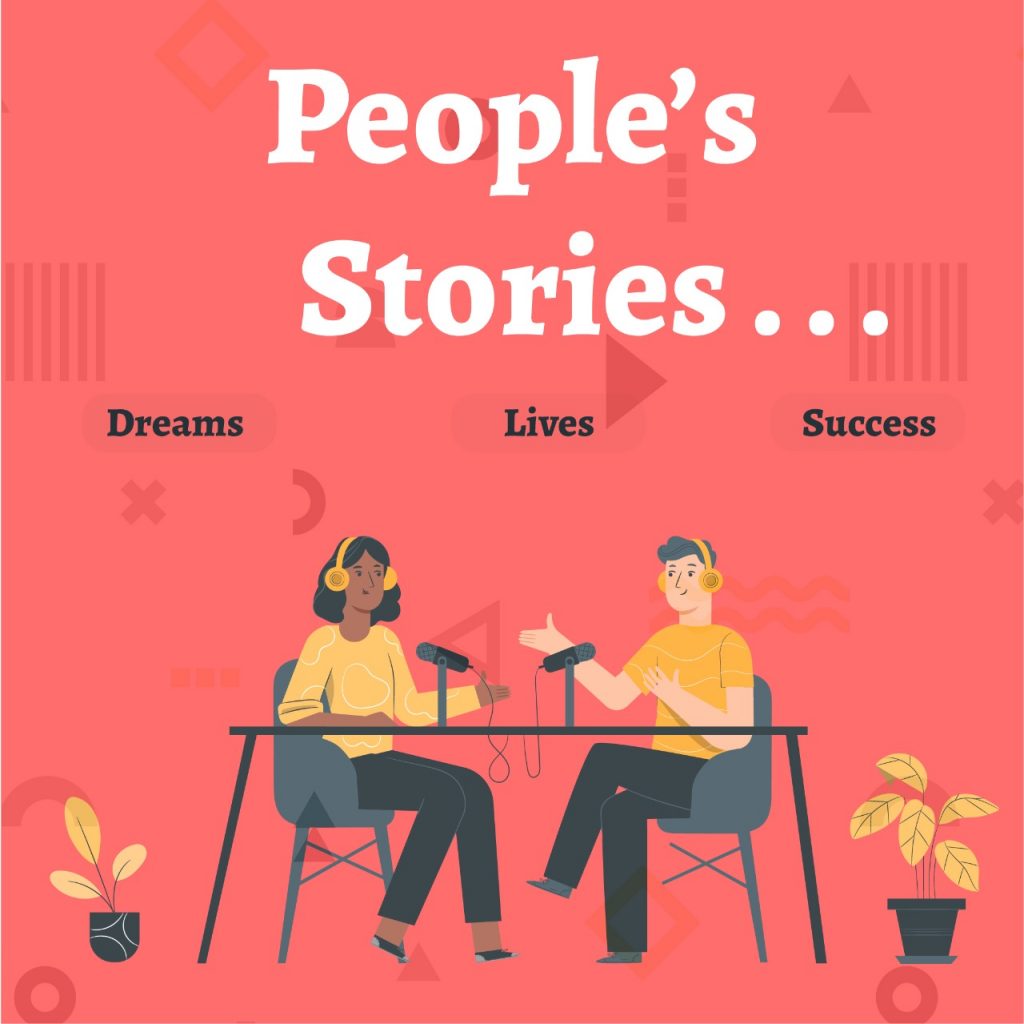 Motto Of People's Stories
Bring People from different professions and share their journey
Help people in understanding what people do in each profession. What does their day look like?
Understand their perspective about success, happiness, and failure.
About Me
My name is Priyanka Ojha and I am your host. I am from India, however, currently living and working in Germany.
My Hobbies: Travelling, Talking, and Reading. I have traveled 11 countries and hopefully will travel 1 more by the end of 2021 (If Covid will not ruin the plan). I like to read, mostly history, fiction, and biographies.
Current Challenge: Right now, my biggest challenge is to learn and improve my german.
Why I Started this podcast: There are 2 reasons for that:
I love talking with random people about random topics and I love to know their stories and learn from them.
In my personal career, I have explored many things and have always imagined what other professional people think and what are their journeys.
My partner pushed me to start this podcast and is still supporting me with every decision in digital content creation, random ideas, and much more stuff like creating this website. He gifted this website to me on my birthday in the year 2021.
Meet my small team down below!
My Team
Host :
Priyanka Ojha (Me)
Creative Head :
Akash Sachdeva (My Partner) and Me
Web Design and Creator:
Manik Sachdeva and Akash Sachdeva